Thanks to Brisbane's incredibly hot market we find ourselves living in, one sector that appears to be reaping the rewards is the field of new developments.
It seems that everywhere you look, a new development is popping up promising unparalleled views of Brisbane's iconic CBD, gorgeous facilities, or superb access to local amenity. So, why is this happening right now?
As Brisbane's property market continues to heat up, competition for housing is becoming incredibly fierce for buyers trying to purchase their first home, or grow their investment portfolio.
As a result, sellers are seeing tremendous results across the board, auctions in particular. In some cases, properties going to auction well before the initial auction date are selling for $300,000 over the reserve price thanks to the phenomenal demand in the marketplace. There's no question that we are well and truly in a seller's market.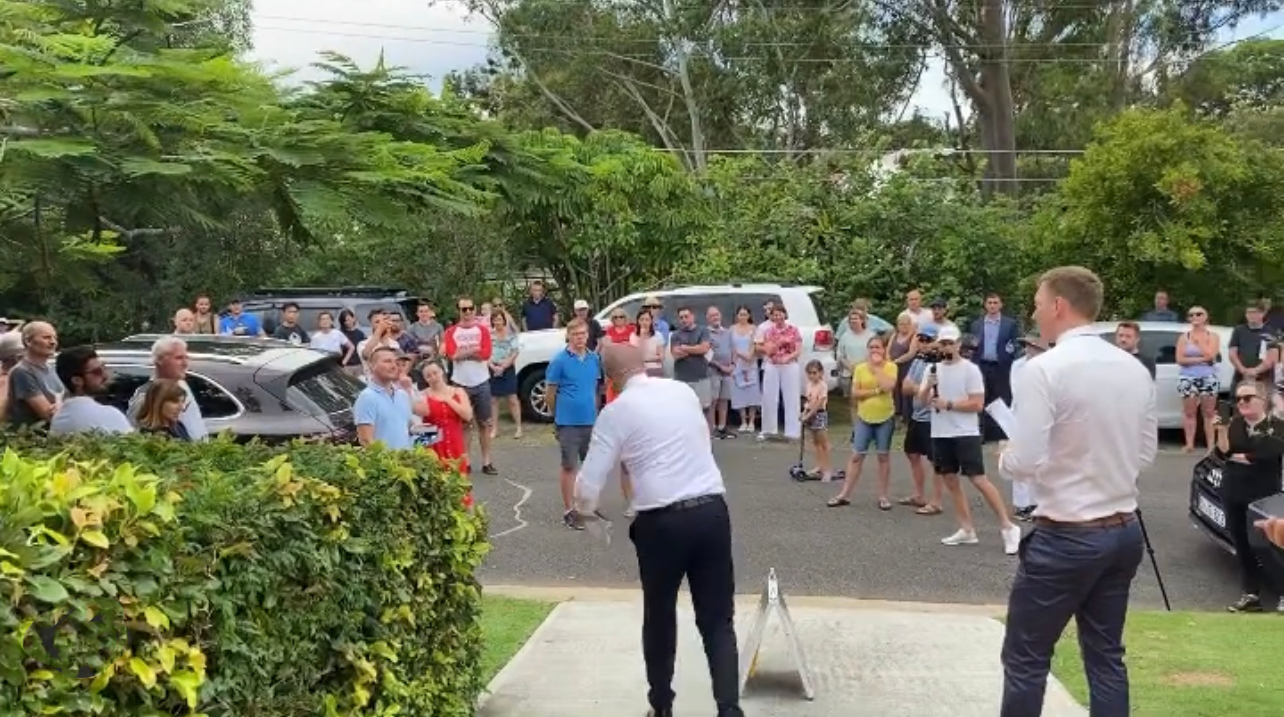 Incredible turnout for an auction in Ashgrove.
---
With all this market activity, it's no wonder that developer's are capitalising on the prospect of demand spilling well into the new developments sector. Putting it down to the simple rule of economics 101, it's all about supply and demand. And when supply is low, demand will be high, and this is where developers are truly finding value.
New developments have the distinct ability to create a large volume of supply, even in an already developed area… and often across a minimal amount of land. This is, of course, due to the nature of the development scaling the heights, each offering an edge over the last. Developers have the advantage of easily creating stock, especially in a hyper-competitive market much like the one we're in.
This market activity is supported by the data streaming in. According to Place Advisory's latest 'Projector' report in Autumn, off-the-plan  sales have been regathering momentum to post 138 sales over a period where few new projects entered the market. Initially, the Brisbane off-the-plan and new apartment market suffered amid the early stages of the pandemic, as external forces placed pressure on sales statistics, owing to an unparalleled level of economic uncertainty.
Brisbane's market has now more than recovered. The 'Projector' Autumn report expects the increase in supply, the interstate migration boom, and the wealth creation opportunities the Brisbane market exhibits to culminate into increased sales and strong performances by projects in the new year. Coupled with strong demand for residential real estate across Brisbane, the market is truly white-hot and great for sellers.
If you'd like to read the full 'Projector' Autumn report, click here. To stay up to date with all things Brisbane real estate and more, subscribe to our weekly newsletter below.
Article by Joe La Spina