Here at Place, we have an enduring love of Brisbane's iconic buildings and landmarks. Sydney can keep its Harbour Bridge, Melbourne can have its alleyways; give us a jacaranda-lined New Farm Park and magnificent Customs House any day. 
Inviting you to see the city's most-loved streetscapes in a new and enlightening way, Museum of Brisbane's upcoming Making Place: 100 Views of Brisbane exhibition (opening March 26) is not to be missed. Showcasing artwork depicting Brisbane from as early as the 1820s, the museum's latest offering will highlight different artists' perspectives on the changing nature of Queensland's capital. Expect cherished scenes such as Highgate Hill's mid-century Torbreck building (above), coastal paradise Fraser Island (below left) and Spring Hill's Centenary Pools (below right).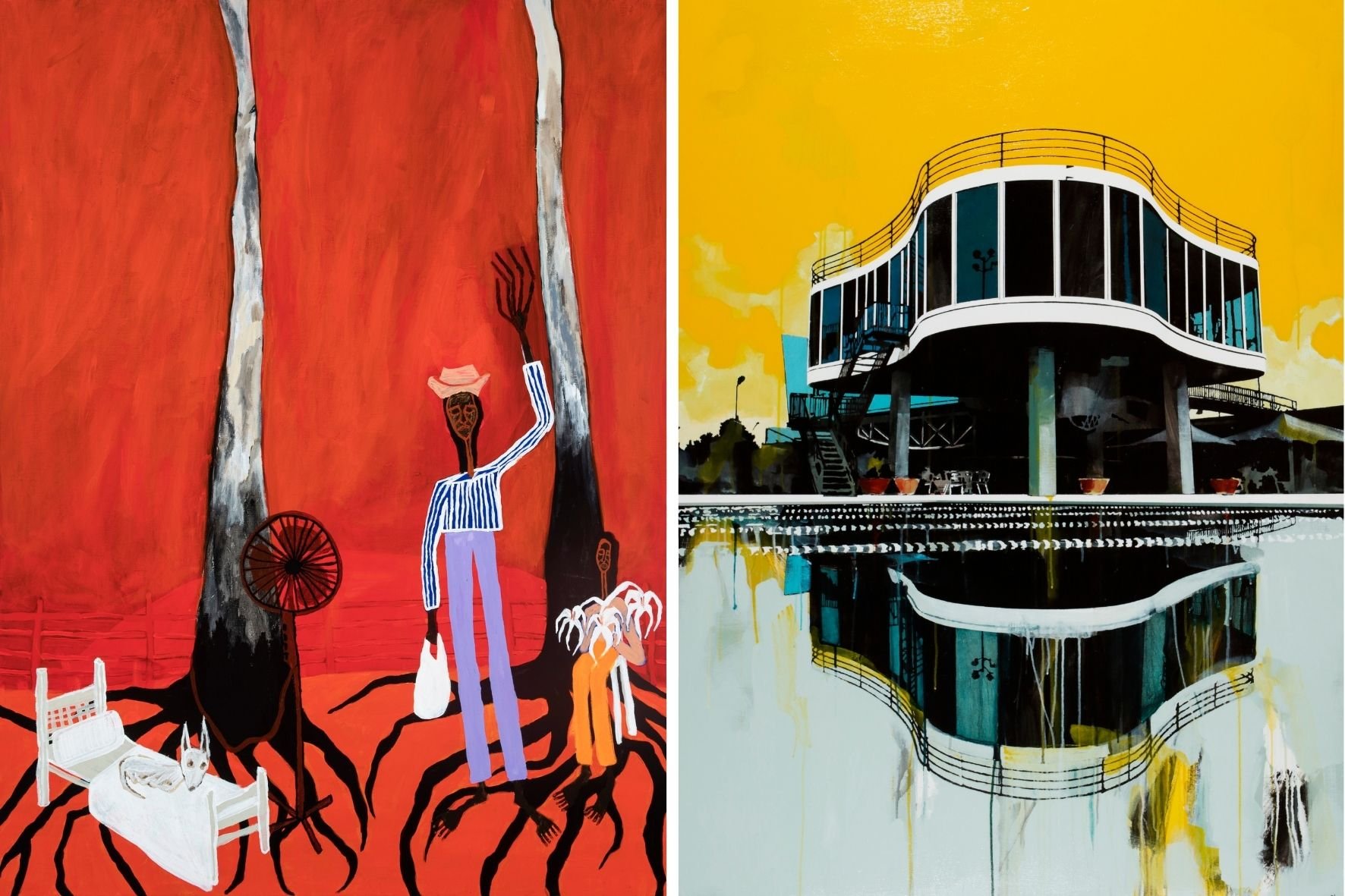 Featuring more than 100 artworks from names such as Margaret Olly, Stephen Nothling, Mia Boe, Paul Davies and Judy Watson, Making Place will also include an immersive sound artwork by Brisbane composer Lawrence English portraying the city's many soundscapes. Needless to say, the free-to-attend exhibition promises to have us walking down memory lane. 
MoB Director and CEO Renai Grace says Making Place is a reflection of Brisbane's past, present and future. "Through these artworks, we discuss what sites are significant for individuals and communities, how will the characteristic landmarks of the city today look in the future, and do memories make a place," says Grace. "We are looking at what it is that defines a place and how community is built around that place."  
Curious to see Brisbane through new eyes? Making Place: 100 Views of Brisbane will open Saturday, March 26 at the Museum of Brisbane. For more ideas and to keep up-to-date with all things Brisbane real estate, subscribe to the newsletter below.   
IMAGE CREDITS
FEATURE IMAGE: 
Stephen Nothling, Bellevue View 2020, oil on canvas. Photo: Christopher Hagen. Museum of Brisbane Collection.   
BODY IMAGE (LEFT): 
Mia Boe, K'gari means Paradise in Butchulla 2020, acrylic on stretched linen. Photo: Carl Warner. Commissioned with support from Jane and Michael Tynan Museum of Brisbane Collection.   
BODY IMAGE (RIGHT): 
Paul Davies, Centenary Pool Brisbane, Yellow/Grey 2008, acrylic on canvas. Photo: Christopher Hagen. Donated through the Australian Government's Cultural Gifts Program, 2021, Museum of Brisbane Collection.   
Article by Emily Russ