Generally, the Brisbane property market begins to wind down as the Christmas and New Year period approaches. However, if there's one thing we've learnt this year, it's to not expect things to go as planned. That's the case with the Brisbane property market, which is proving to be remarkably strong, despite the impacts of COVID-19.
Peak research bodies are reporting that all signs point to a surge in the Brisbane property market as we move into 2021. As economic uncertainty stabilises and consumer confidence increases, Brisbane is in pole position to see values grow, as momentum surpasses pre COVID levels.
The latest CoreLogic Indices report shows that Brisbane dwelling values increased again in the last quarter, reaching new record highs than any previous year. This is largely due to Queensland's successful suppression of the virus coupled with our functioning economy, which is only going to increase once borders open.
On top of this, two of the major banks have retracted their initial predictions of a housing crash now forecasting the opposite to happen. Both Westpac and ANZ have picked Brisbane to surge, for a variety of reasons.
Importantly, this data is a direct reflection of the results happening across the Place group. Auction Clearance rates are continuing to impress, with consistent results being seen week-on-week.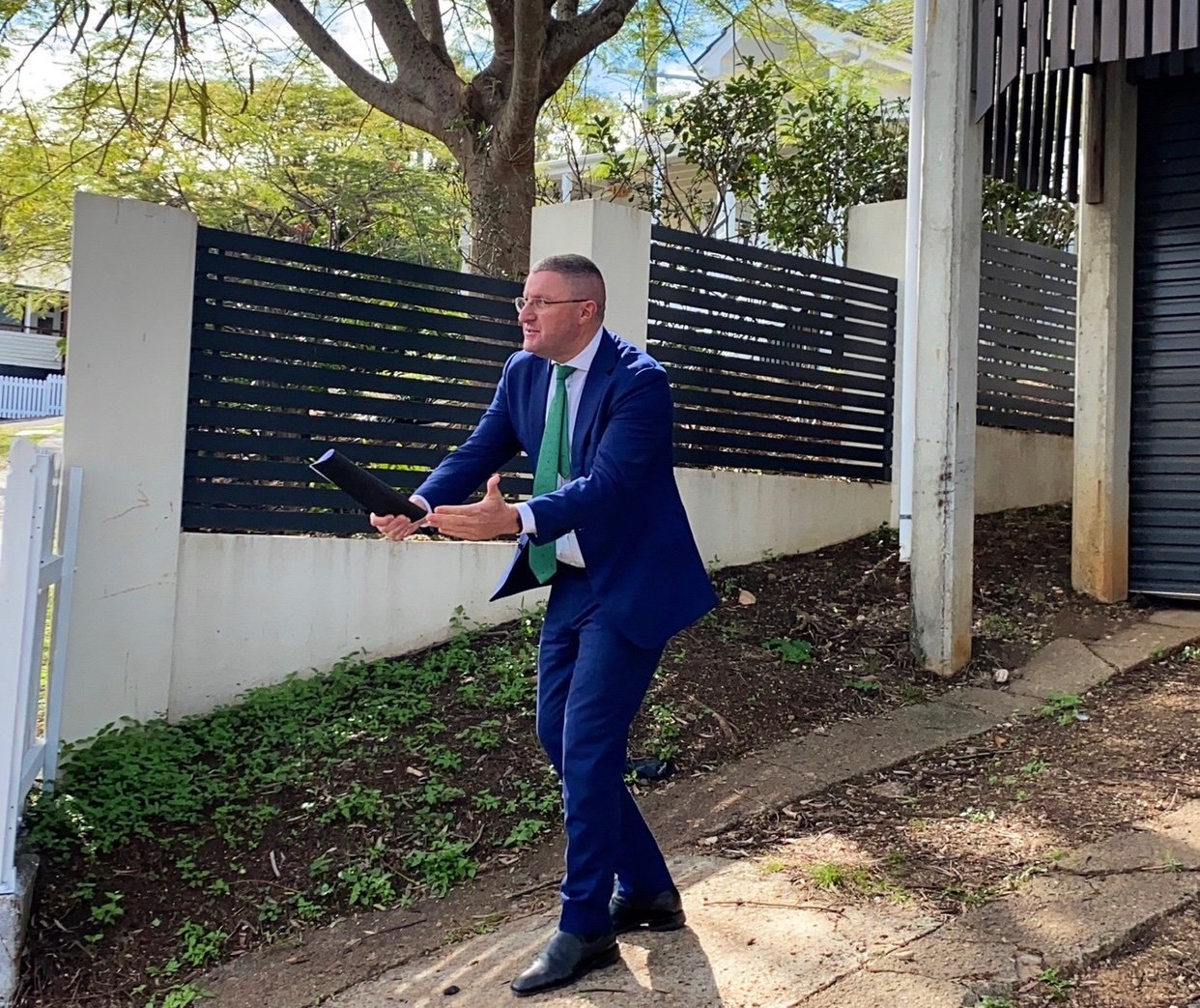 Source: @peterburgin_placeauctions 
Last weekend alone, the Place group had an 85% clearance rate. These Auctions had an average of 5 registered bidders and sold for an average of $295,000 more than the reserve price. Peter Burgin, Place Chief Auctioneer said, "these results solidify the fact that Auctions are where you can get low risk buyers and premium value for your property."
With many buyers missing out, we're expecting that this momentum will continue up to and directly after Christmas. One reason for this, is that though demand is well and truly thre, stock levels are yet to return to their peak.
The CoreLogic Indices report has provided further insight into how stock levels have fared throughout this unprecedented year. New listings are on the rise however, the total number of listings trending down, as the graph below shows. This further cements the fact that confidence in the property market is increasing and properties that are being sold are being snatched up incredibly fast.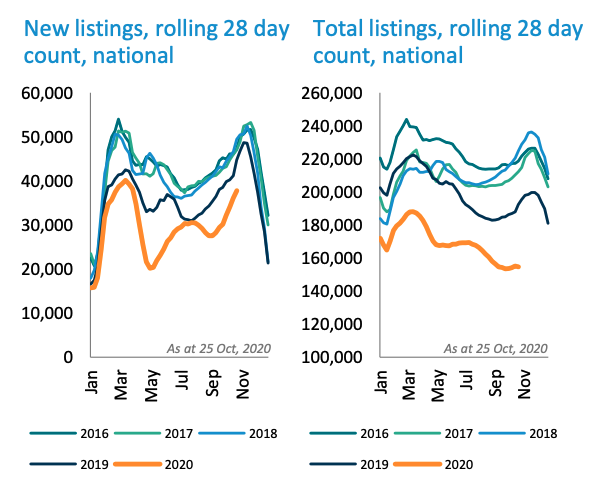 Source: CoreLogic Indices Report. 
These results speak for themselves: it is clear that the Brisbane housing market is responding to stimulus and consumer confidence is returning. On top of this, interest rates are at record lows and cash is readily available, further increasing sentiment and driving demand. In turn, properties being listed are selling incredibly quickly as people have more reasons than ever to move, with unconditional buyers having a clear advantage.
Place are dedicated to providing you with the informed Brisbane real estate news. If you'd like to stay up to date with all things Brisbane real estate and more, including our exclusive Off-Market properties, subscribe to our weekly eNewsletter below.
Article by Daisy Hicks