Whether you're a die-hard (pun intended) Christmas fan or you're just seeking a way to make your home look truly stunning this holiday season, we could all use a little festive cheer, right? If you're staring at a blank space and wondering where to even begin, we've got you covered. Read on to discover the Top 5 Christmas Decorating Trends of 2020.
The new jewel tones
Take inspiration from the uber-cool interiors of your favourite James Street boutique or Byron Bay guesthouse and adorn your abode with earthy terracottas, rich burgundies, bright emerald greens and punchy mustards. Teamed with crisp white linens and brassy metallics, this colour palette is a new favourite for table settings and tree ornaments.
Which type of home does this theme suit best? Such a modern look suits, unsurprisingly, a modern home. Industrial-inspired design details like terrazzo and polished concrete really make the 'new jewel tones' theme sing.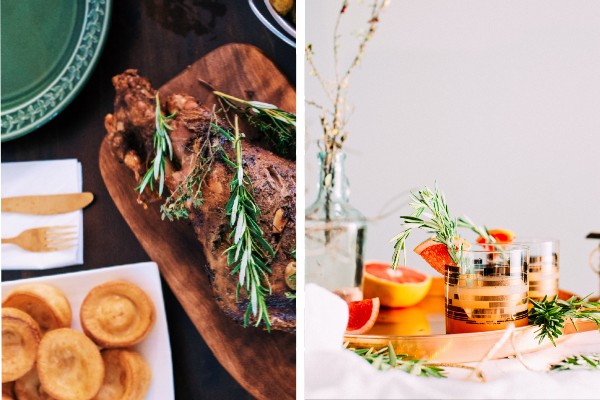 Traditional and nostalgic
With 2020 being such a challenging time, it's no surprise that we're all longing for the charm and simplicity of our childhoods. Traditional colour palettes of red and green with metallic accents are a mainstay for a reason. Go crazy with garlands of greenery, twinkle lights and candy-striped ceramic flatware. Tap into that nostalgia and embellish your tree with quirky decorations inspired by your favourite childhood sweets (fairybread and a can of Fanta, anyone?) or pop-culture-inspired ornaments.
Which type of home does this theme suit best? It doesn't matter how grand or modest your home is – stick to the classics and you're set. If your property boasts a staircase, realise your 'Miracle-on-34th-street' vision and string garlands along its balustrades. Just moved into an inner-city apartment? Top your coffee table with a collection of elegant candles in go-to shades of deep red, emerald and gold.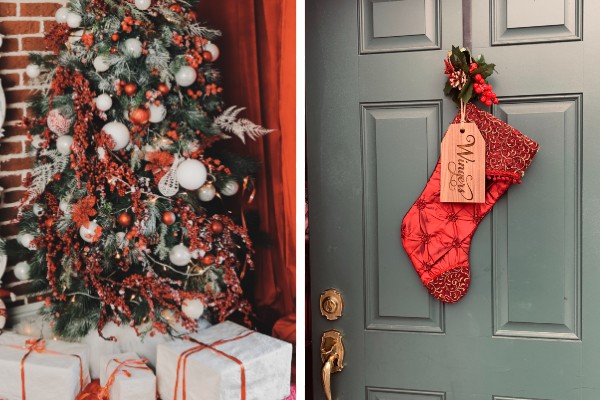 I still call Australia home
A refined yet playful look that's making it big this year; the Australiana. This theme is all about bringing the outdoors in and decorating your abode with your favourite native greenery. Eucalyptus wreaths are hard to go past, as are bottlebrush-dotted arrangements and protea-filled table runners.
Which type of home does this theme suit best? Again, this trend will suit virtually any type of residence, but it will really shine in traditional Queenslanders and character-style homes. Just picture a wattle-trimmed Christmas tree against a backdrop of VJ walls and timber accents!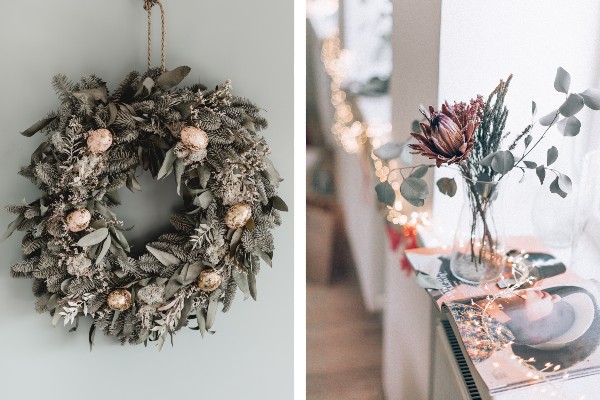 Navy and gold
Named Pantone's 2020 colour of the year, the navy-hued 'Classic Blue' is a shade we're loving all the way through to December. Of course, we might be a little biased.
Timeless and versatile, deep blue shades pair exquisitely with neutral tones and touches of gold. Apply this chic colour palette to your tree-styling, tableware and – if you're wanting to go all-out – linens to make a sensational impact.
Which type of home does this theme suit best? The 'navy and gold' theme really suits modern residences featuring marble and timber details. Hamptons- and modern American-inspired homes match perfectly with this colour palette – go ahead and adorn those navy feature walls and decorate your marble mantlepiece with a few dazzling embellishments.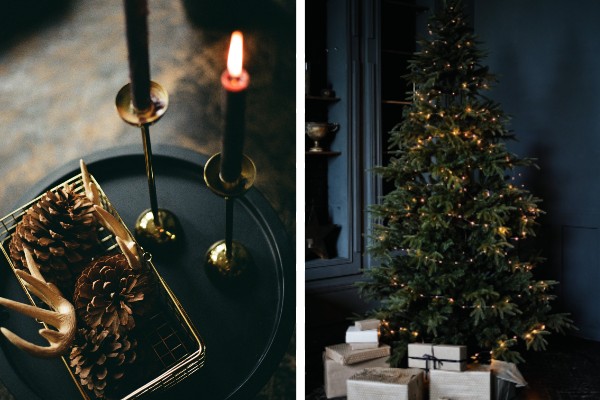 Scandinavian cool
Allowing those dreaming of a white Christmas to achieve the look (or at least take inspiration from it) in 30-degree heat, a Scandinavian aesthetic can be both enchanting and tasteful.
Make your residence feel like a frost-dusted wonderland with plenty of delicate foliage and wooden textures. Keep it simple with a muted colour palette of clean whites, calming greys and elegant sage. Also, layer your linens, scatter those cushions and don every surface with pine tree branches.
Which homes does this theme suit best? Industrial-style interiors, heritage homes, ultra-modern abodes – they will all provide gorgeous settings for this look. If your abode already features a soft and neutral colour palette with timber design details, you're onto a winner.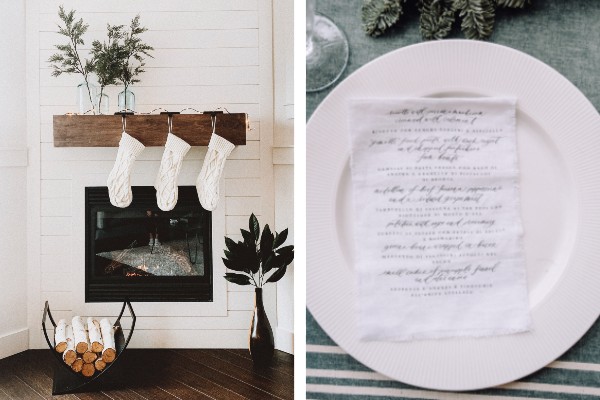 For more tips for styling your home and to keep up with all things Brisbane property, subscribe to our eNewsletter below.
Article by Emily Russ