Whether you prefer red, white or rosé, most wine-lovers can agree that a private cellar at home would be an absolute dream!
Considering adding one to your abode? We've gathered some need-to-know advice to savour!
Create the ideal environment
Okay, we all know the basic anatomy of a wine cellar, right? Think: a cool room with plenty of storage and maybe a place to sit and sample the collection. At its heart, these are the main features but there's also so much more to keep in mind.   
Perhaps one of the most important details to nail is the cellar's temperature. If the space is too warm, the temperature will oxidise the wine and change its flavour. To avoid this, invest in a dedicated cooling unit (standard air-conditioners aren't up to the task) that provides consistent and low temperatures of approximately 12 to 15 degrees. It's also crucial to keep humidity to around 70 percent, as well as to ensure fresh airflow and minimal vibration. Another way to keep temperatures chilly is to install UV-free lighting that doesn't omit too much heat; LED or soft-glow pendant lighting tick the right functionality boxes and also create a beautifully moody setting. 
The materials you use when building your wine cellar are also worth giving thought to. Traditionally, redwood timber has proven popular due to its natural resistance to mildew and rot. Glass is another fabulous option, especially for modern homes and luxury properties. If you follow this path though, opt for double-glazed and argon-filled glass to enable proper insulation.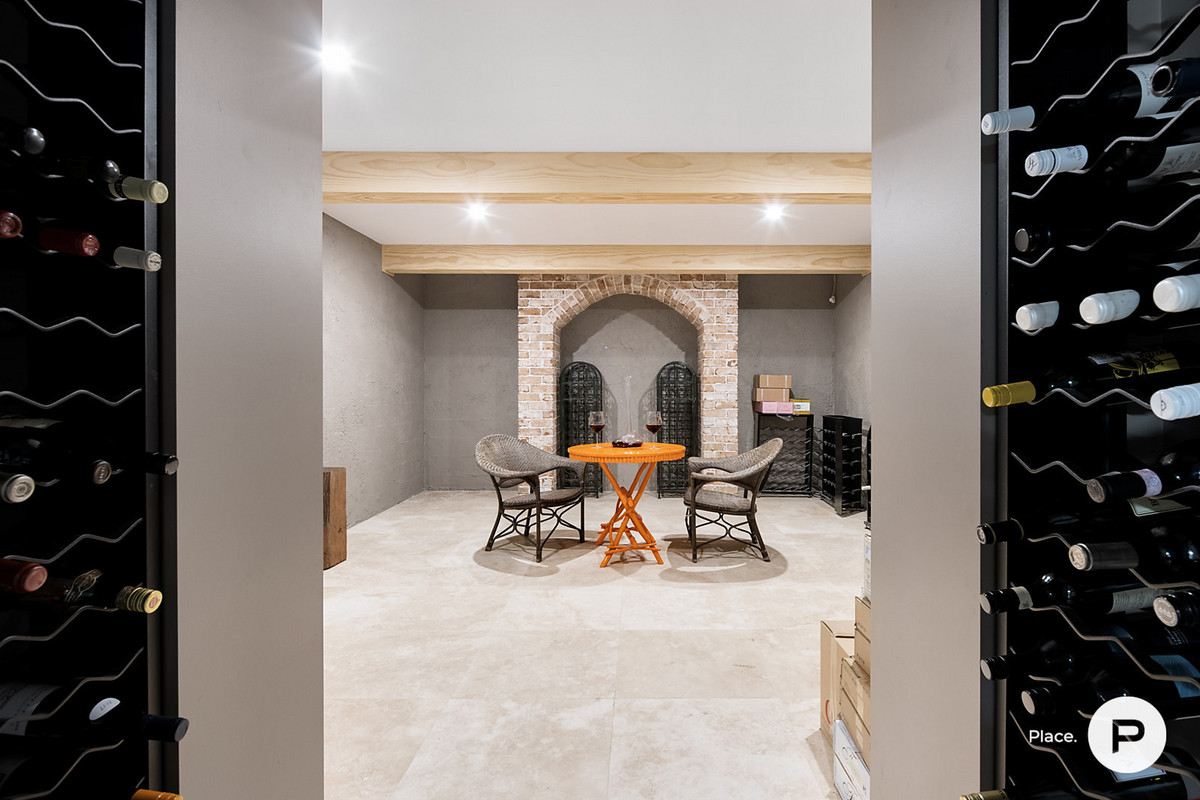 Locations to love
When people typically think of wine cellars, they envision a cave-like underground room but this doesn't have to be the case. Today, cellars can be located essentially anywhere within the home, as long as they are properly insulated and are away from sunlight. So, don't be afraid to use your imagination! 
Entertainers and gourmands, consider building your cellar somewhere that can be easily accessed when hosting guests. It can be a fantastic idea to position yours next to the kitchen or butler's pantry, allowing you to quickly retrieve another bottle and not leave family and friends for too long.
Want to make a grand first impression? A wine cellar in the entry hallway adds instant appeal to your abode, while using slightly awkward spaces like underneath stairways maximises your property's functionality. Of course, the classic ground-level or basement wine cellar remains a brilliant option if you're seeking space for a larger collection.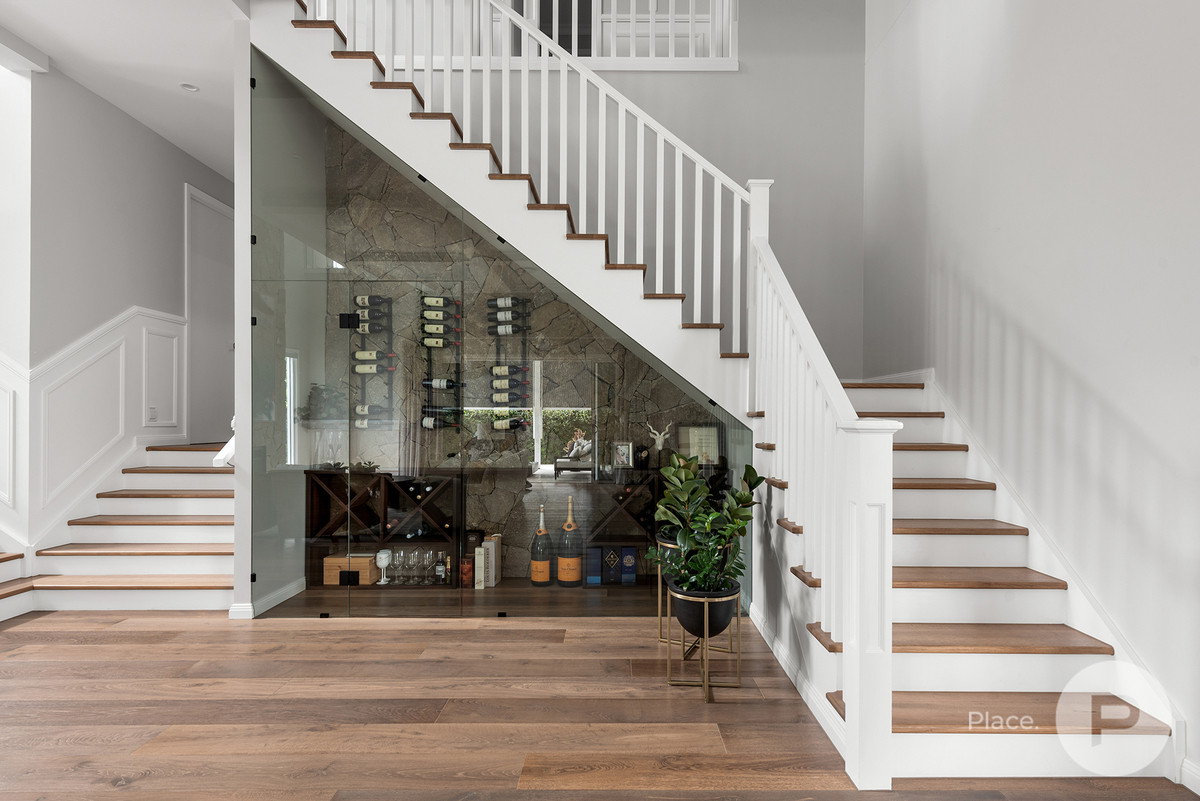 Think about suitable storage
The main function of a wine cellar is storage, so it's vital that you think about exactly how you will stock your collection. Ask yourself this: Do you want to maximise storage or make the space more of a display? If you're focused on storing as much as possible, seek out modular racks or invest in custom shelving. Want to make your cellar more of a 'wine shrine'? Integrated single-bottle shelving has incredible impact. Whichever you opt for, remember the general rule of thumb and to store approximately 100 bottles maximum per square metre. 
Another key piece of advice is to store bottles with their corks on their side, rather than upright. This will slow down the oxidation process and stops corks from drying out. Stelvin bottles (featuring an aluminium closure and a specific bottleneck finish) are more versatile, though, and can be positioned either way.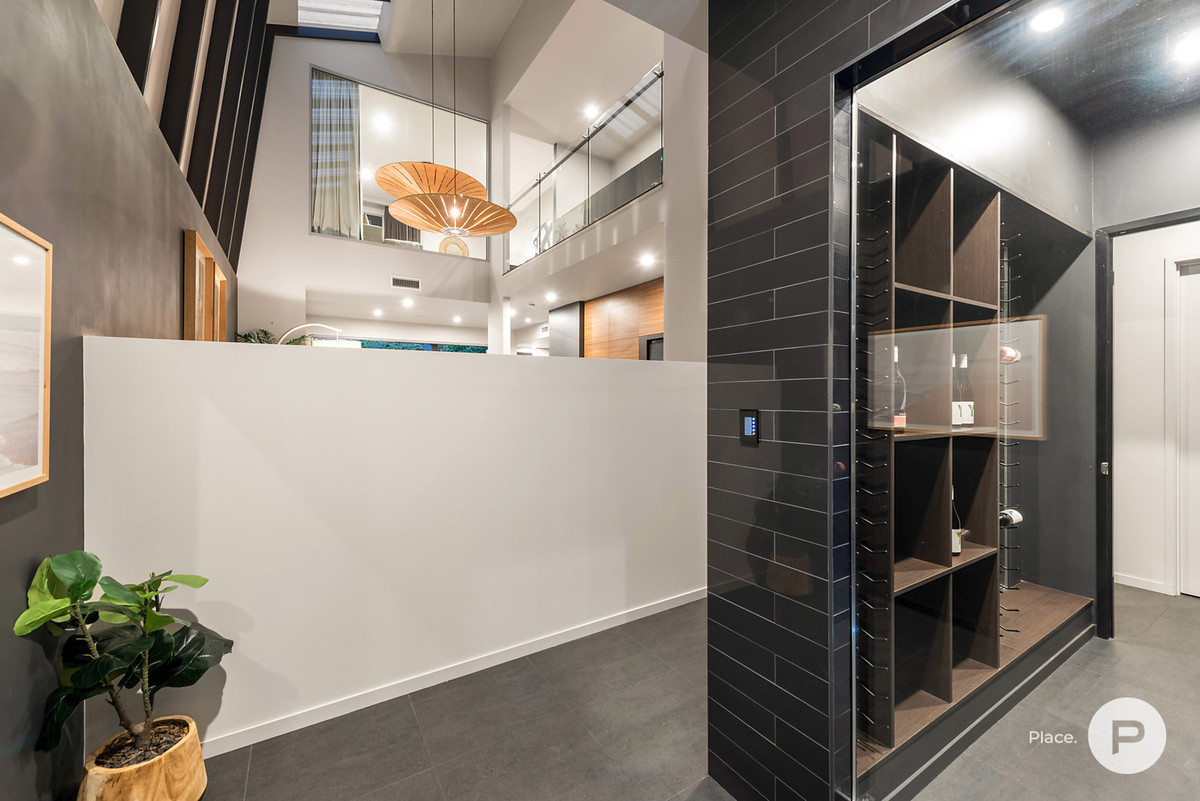 Get high-tech
A classic wine cellar fitted with the essentials is impressive as is, but a whole new world of specialised technology is elevating things even more. Perfect for keeping track of exactly where each bottle is located, personalised wine portfolio apps can also tell you what might need replacing soon. There'll also keep digital copies of your collection and inform you of each bottle's year, winemaker and style.  
Those really serious about their vino will also appreciate the new security technology available. Using sensors to monitor factors such as light, humidity and power outages, some kitted-out cellars are able to alert you when your collection might be compromised. Clever stuff! 
For more ideas and to keep up-to-date with all things Brisbane real estate, subscribe to the newsletter below. 
Article by Emily Russ.