The days are warming up and the housing market is flourishing across Brisbane. With less than a week until spring selling season, sellers and buyers are preparing to take advantage of the current property market.
This year, the momentum is particularly exciting; house values are continuing to grow at an astonishing rate and buyer demand is at an all-time high.  
Noticeable increase in interstate migration due to COVID-19, continued low interest rates, and an ease in lending restrictions, has driven the market to previously unseen levels. CoreLogic data to the 18th of July revealed that Brisbane has seen a 14.6% increase in home values over the past 12 months, with a 12.1% increase in 2021 alone.
Many people wait until spring to make decisions about their property, as many indicators suggest it is the best time of year to sell. Want to know more? Here are our top reasons as to why spring is the prime time to sell.
Right place, right time 
Spring is a time for new beginnings and allows plenty of time to get ready for the approaching holiday season. Brisbane's spring days are warmer and longer and warmer weather means people want to be outside – looking at houses! The warmer weather also invites a chance for gardens to flourish, making a great first impression on potential buyers.
Increased demand works in a seller's favour
Spring generally records the highest attendance at open homes, which gives a good indication for the amount of interested buyers. More buyers typically means more interest which ultimately generates more demand.
This is particularly beneficial for sellers conducting an auction campaign where they can expect multiple parties bidding in a transparent environment. More often than not, this will result in a higher selling price, which is being seen at the moment.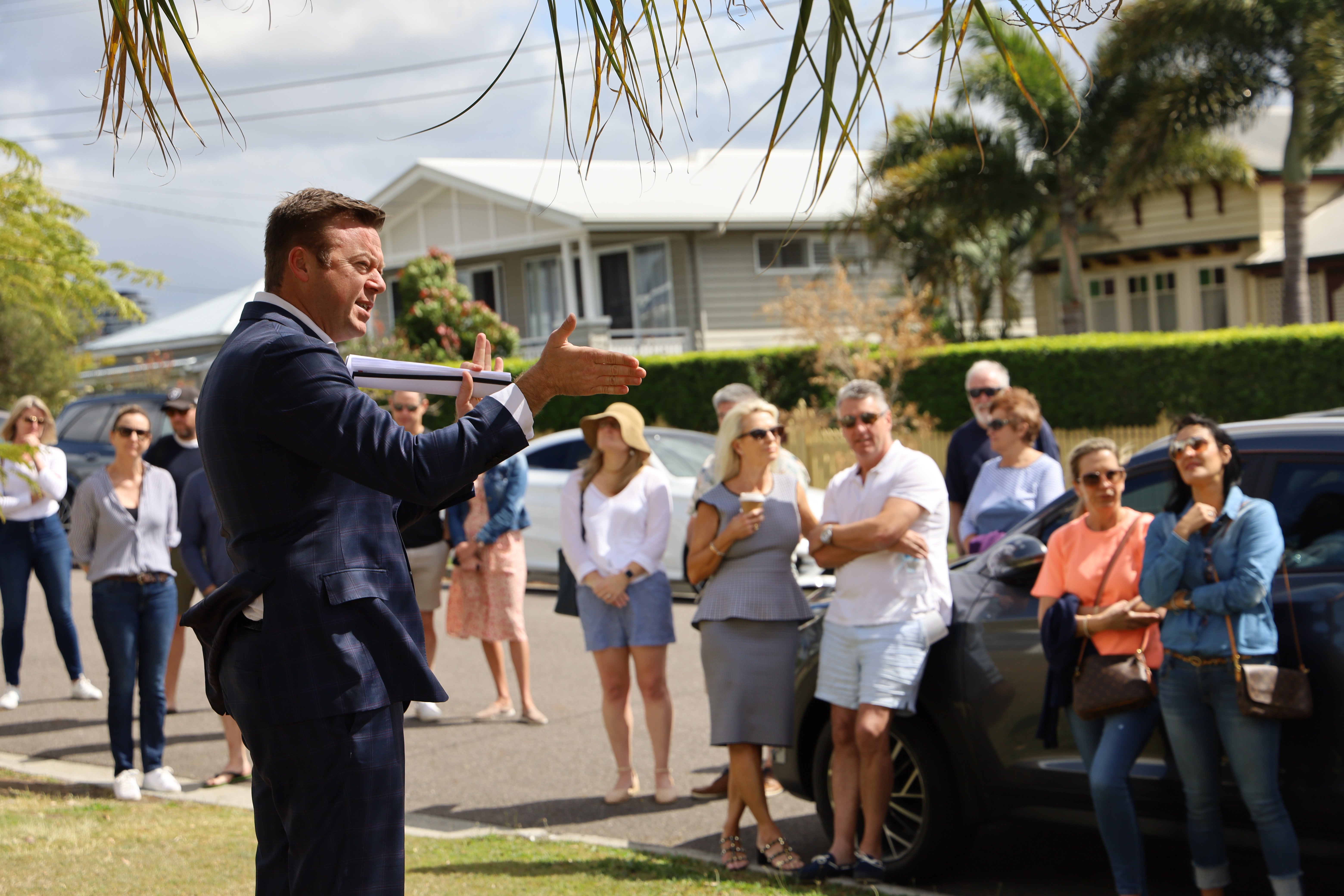 Minimal days on market
Brisbane blooms as the weather warms, inviting eager buyers from near and far! The increased buyer interest ideally results in less days on market when selling. In some Brisbane suburbs, houses are spending just days on market before being snapped up, according to realestate.com.au.
According to Herron Todd White, spring welcomes the potential drive from southern buyers to elevate their lifestyle by moving to Queensland.
Brisbane units are also selling fast, with the median days on market for Brisbane's inner-east suburb, Carina coming in at 26 days.  
Another promising way to reduce days on market is to sell via auction. At Place, we encourage the auction method when selling in the current Brisbane market. In as little as 14 days, sellers can have a cash, unconditional contact on their property. Buyers are acting quickly and won't wait around if they have found their happy place, enabling sellers to start their new journey's sooner.
Spring is a beautiful time of the year to sell and current market conditions mean it is the perfect opportunity to change your life and where you live it. Request an appraisal for your home and let Place Estate Agents plan your next move.
Article by Grace Holgate